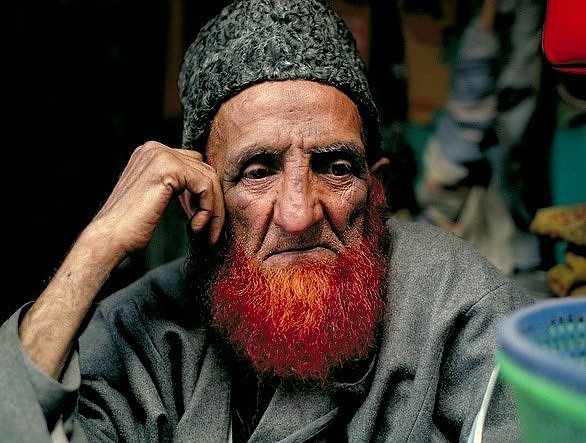 WHAT IS THE DIFFERENCE BETWEEN a Muslim who applies henna to his beard and a Muslim who beheads someone for rejecting Islam?
Answer: There is no difference. Both are following the example of the behavior of Muhammad — his sunna.
This is an important word, because it is where the Sunnis take their name. The Sunnis, who make up 90 percent of all Muslims, declare by their name that they are the followers of the ways of Muhammad, his behavior in all areas of his life. The Shias also follow the ways of Muhammad, as do Muslims from all the minor sects.
The imitation of Muhammad could be as innocuous as wearing a full beard and applying orange coloration by dyeing it with henna, or stepping into a mosque with the right foot, but stepping out of it on the left foot. It is recorded that Muhammad did such things. Because Muhammad did it, imitating him is a way of racking up points with Allah. Thus it is also considered praiseworthy to eat with two fingers and lick them three times after a meal, and triply praiseworthy to lick three fingers three times. And much more. A book held in great esteem by Muslims is the Shamail by Tirmizi, which gives an account of Muhammad's mannerisms, habits, and physical characteristics. Osama bin Laden was known to model his mannerisms and habits by imitating what is found about Muhammad in the Shamail. Read more »