Tagged: Middle East

February 5th, 2015

News You Can Use
About 450 years before the first crusade began, a new religion was born in the Middle East. At the time, the Middle East was mostly made up of Christians and Jews.
Before Islam began, there were five main centers of Christianity: Rome, Constantinople, Alexandria, Antioch, and Jerusalem.
As Islamic warriors conquered the Middle East and North Africa, three of those centers were lost. Most of what was once "the Christian world" became what is now "the Muslim world."
Two of the centers of Christianity remained, and one of them was the new Islamic target: Constantinople (now known as Istanbul). Constantinople was a huge walled city, and it was being threatened by the now powerful Islamic empire.

January 31st, 2015

Blog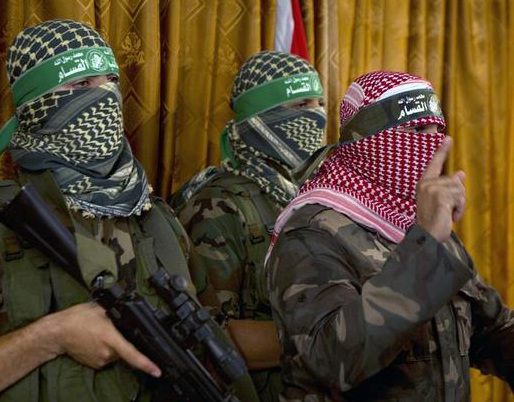 ISLAM CAN BE SEEN AS A GANG. Its members are part of the umma, the transtribal supertribe of believers that Muhammad created 1,400 years ago. It practices the one-for-all-and-all-for-one ethos of the tribal mentality; in short, a gang.
And like any gang it has its gang sign. In photos and videos, often with the recently slain as the backdrop, you can see groups of believers flashing the distinctive Muslim gang sign: The index finger points straight up while the thumb wraps underneath and presses against the middle finger. Read more »